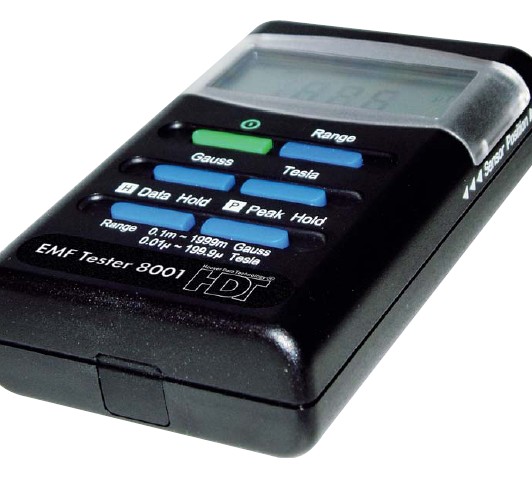 The modern life with its electrical household appliances, tools, machines and computers is inconceivable without electricity. In the highly industrialized countries, people are nowadays exposed to electric and magnetic field strengths which are far higher than natural stress.
Contrary to magnetic fields, electric fields can be shielded with little efforts.
The stress for human organism is much higher due to magnetic fields than due to electric fields. With the 8001 measuring instruments for electromagnetic fields, you can control the magnetic field strengths in a very simple way.
Limit values
The recommendations of the "International Commission on Non-Ionizing Radiation Protection" (ICNIRP) had been taken on by the Federal Government for the Federal law for immission control (regulations for electro magnetic fields – 26 th Blm SchV) (1996):

| | | |
| --- | --- | --- |
| | Electrical Field Strength | Magnetical Field Strength |
| | | |
Preventive values
The Ecolog Institute recommends a preventive value of 0,1μT for the magnetic flow density and building biologists even recommend 0,02 μT for bedrooms.
The 8001 measurement instrument for electromagnetic fields is a simple instrument to measure the magnetic field strength. The measured value is digitally displayed in Tesla (T). The ancient unit for the magnetic field strengths is Gauss (G) which is still common in the United States. The 8001 measurement instrument for electromagnetic fields can also additionally display the magnetic field strengths in Gauss.